The 4550 series Vari-Slide™ door is thermally-broken and custom-designed for telescoping multiple large panels. It is designed with options for pocketing and stacking. System configuration options are endless!
Each system is custom-built using semi-automated fabricating equipment for numerous configurations including 90 & 135 degree units, with options for motorization.
Our newly designed flush pulls and latch assembly are made of aircraft quality precision-milled stainless steel, with a large actuator for finger- touch operation. The maximum security laminated hook-lock is an industry standard; and has been used for years by commercial door manufacturers to meet strict forced-entry requirements.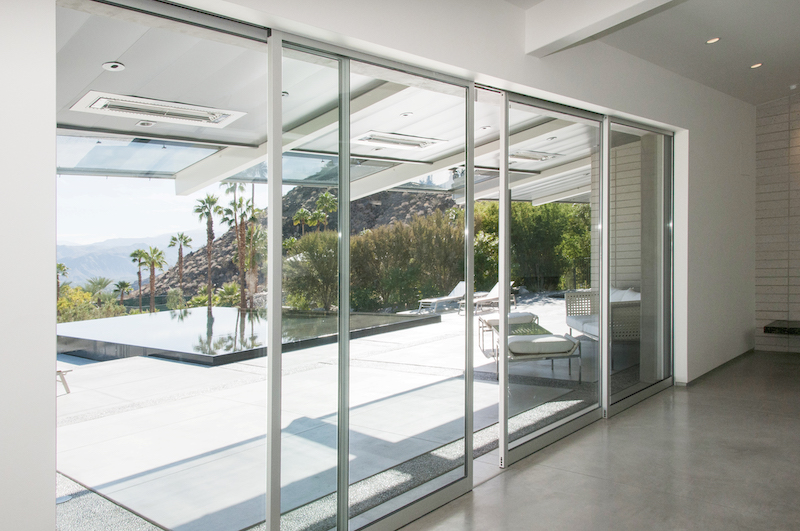 Tested to AAMA standards. Superior energy performance.
Options
Flush Sill
Our standard flush sill is just 1" tall and is designed to line up evenly with interior flooring, creating a level transition to the outdoors.
Slim-Trac™
Our concealed Slim-Trac™ is available for interior applications, and can be used in exterior applications as well, where air and water infiltration, and wind loading is not a concern. 1" floor tracks are installed to be flush with stone or concrete flooring, and staggered for better concealment while panels are closed. The panels are fully weather-stripped around the base.
Insect Screen
Insect screens are also available in various configurations. Out standard insect screen is a single panel and is placed to the interior of the system, out of the weather and elements.
Precision Bearing Glide Options
The 4550 Vari-Slide™ system glide options feature precision engineered stainless steel tandem rollers in three rail sizes:
2.75" bottom rail with EZ Glide rollers
3.5" bottom rail Super-Glide rollers
4.5" bottom rail with Monumental rollers
Motorization/Automation
Monumental products can be motorized (hardwired or wireless) for operation, and integrated with your home automation system using Doors-in-Motion automation systems.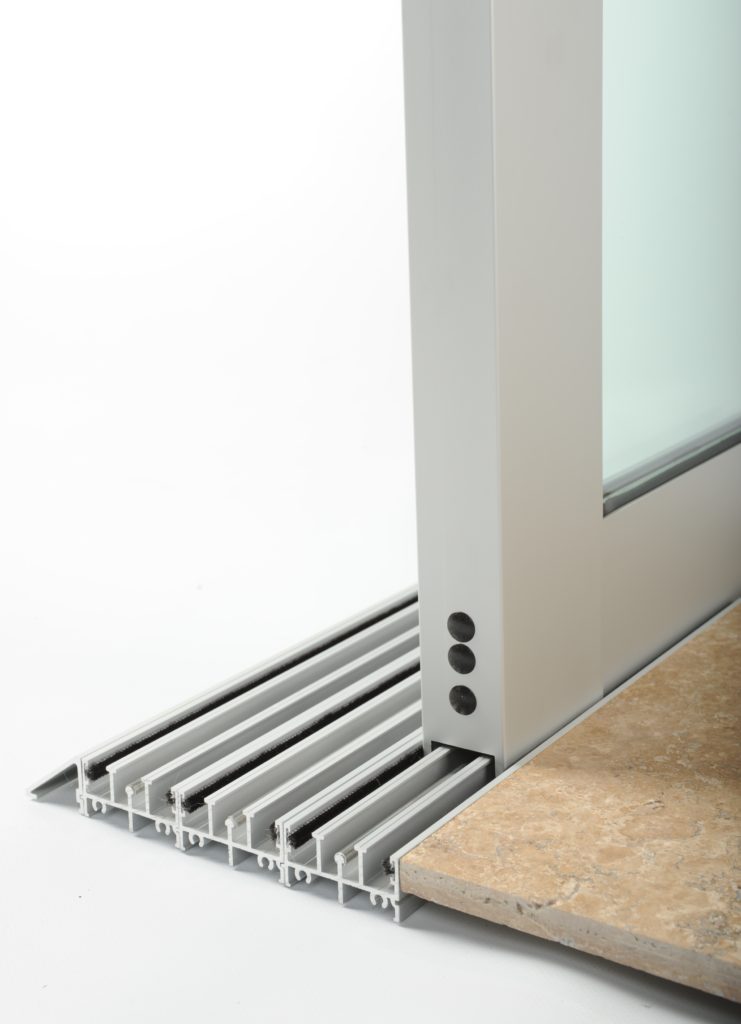 Vari-Slide™ Flush Sill shown with riser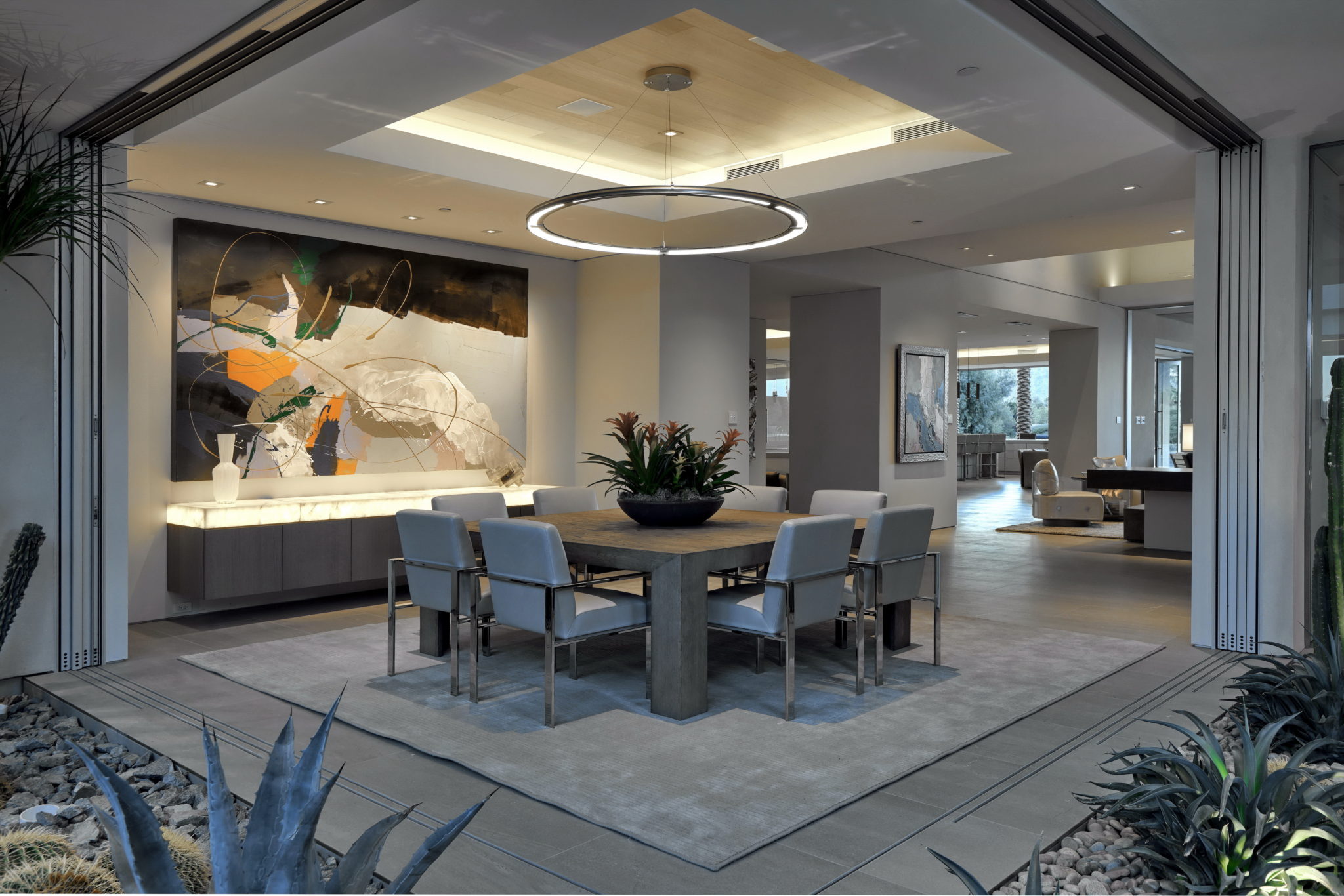 Vari-Slide™ system shown with concealed Slim-Trac™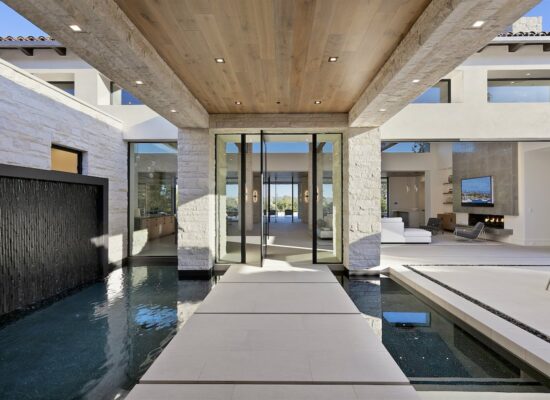 Window replacement is one of the best remodeling projects any homeowner can invest in. If your home is older than […]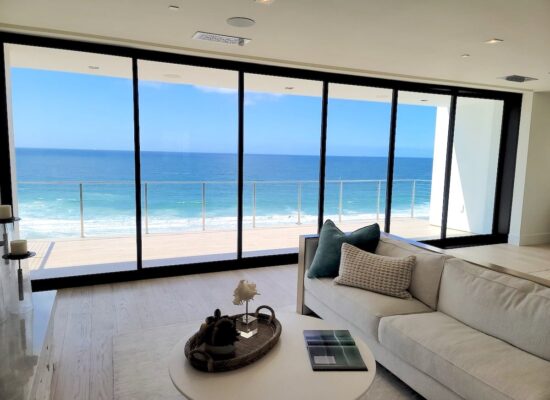 With the summer solstice quickly approaching, most California residents are already feeling the heat. It's no surprise that many homeowners […]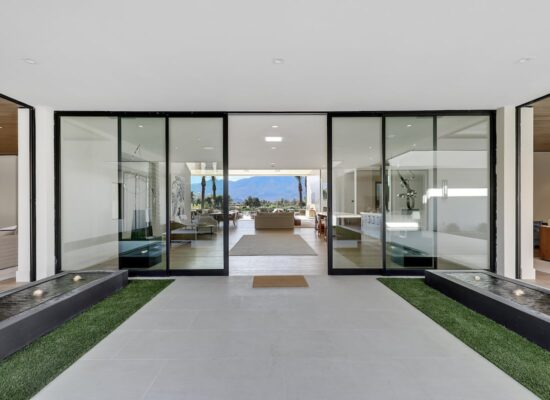 Monumental Windows and Doors helped to unveil a hidden gem in the mountains of Coachella Valley. The Madison Club—the most […]