The 4580 Glass Window Wall by Monumental Windows and Doors is a gorgeous way to bring outside views in, and open up your home to the world. This exterior aluminum wall of windows can be steel-reinforced to support large expanses of glass, elevating your home with luxurious California style. As the window wall manufacturers of choice for the Coachella Valley, Southern California, Hawaii, Washington, and many other regions of the United States, Monumental wanted to create a product showcasing high-end form, function, and multiple options for custom finishes.
4580 residential Window Wall Systems are manufactured for stout construction and design flexibility. The frame is designed to fully integrate with our products into multiple panel and window wall configurations, maintaining even sight lines and profiles. All corners are fully sealed and mechanically fastened. The interior and exterior gasketing is a compression bulb seal. Read on below to learn more about this highly flexible, durable, and environmentally friendly product from Monumental window manufacturers in southern California.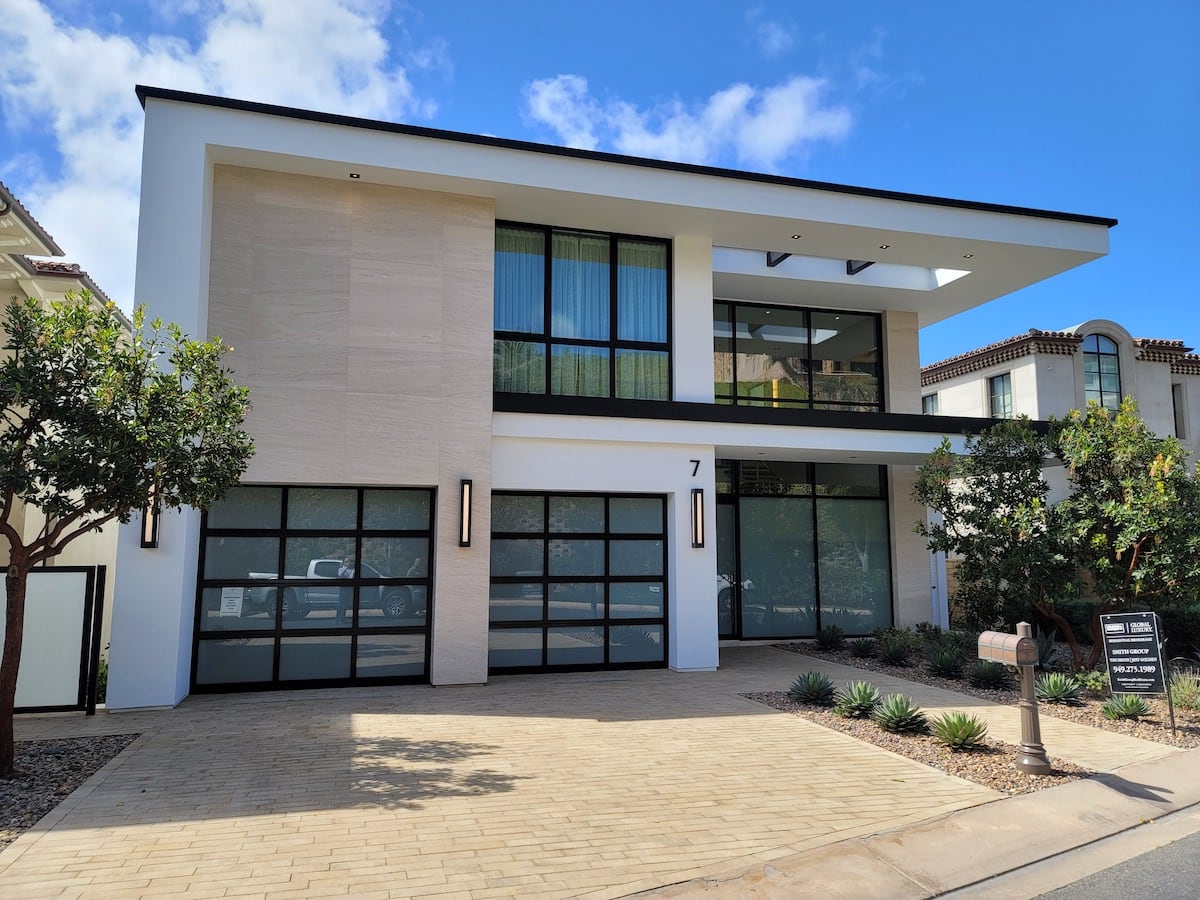 Photo credit: Dan O'Rourke
Our 4580 Glass Window Wall is produced using thermally broken aluminum for better energy efficiency and beautiful durability.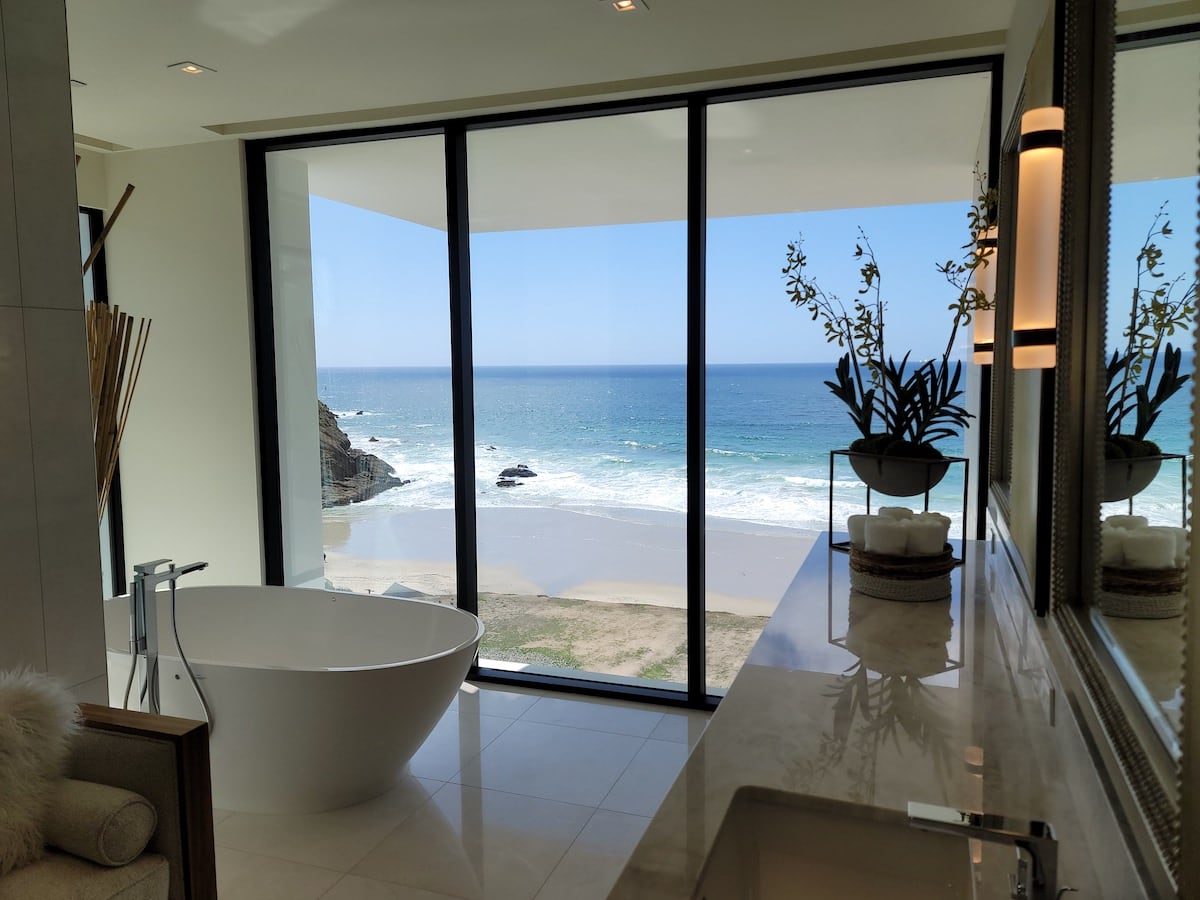 Photo credit: Dan O'Rourke
Concealed Weep
Weep holes are designed to drain water out of your window frame and away from your residence, and are usually found along the bottom of the frame in question. At Monumental we offer the option to build your windows with these vents carefully hidden, creating a sleek window without visible imperfections. Rain is shifted away from the home invisibly and without structural damage.
Frame Finishes
Select from four color options:
Dark Bronze Anodized (Class 1)
Clear Anodized (Class 1)
Sky White
Desert Tan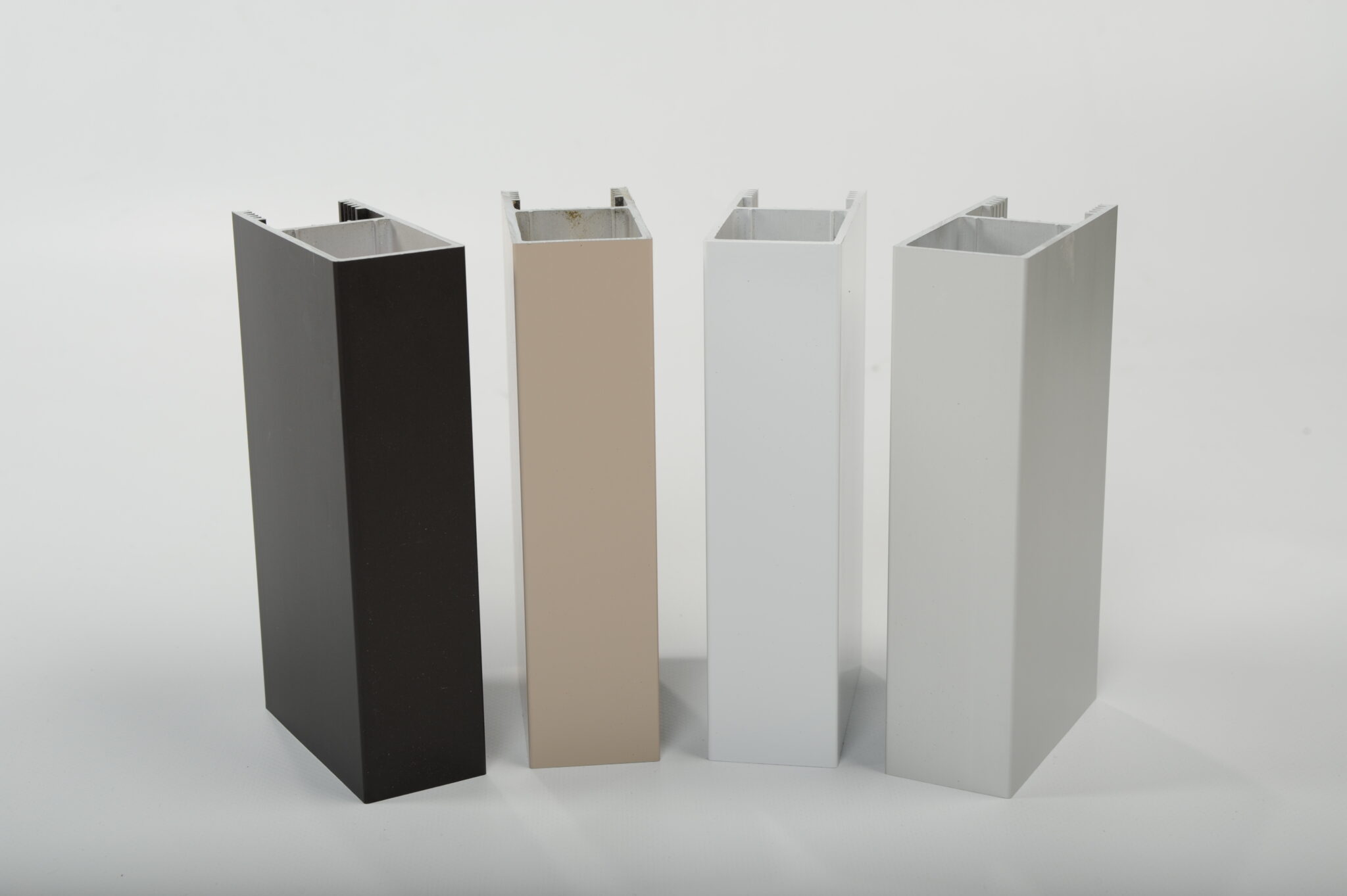 Looking for a Monumental difference in your project?