We're very excited to finally share our big news – Monumental Windows & Doors has a new home! You can find us in Palm Desert, just a stone's throw from our old location in Bermuda Dunes.
Manufacturing
So we moved, what does that mean for you? As a Monumental Windows & Doors customer, you can expect the same superior level of customer service. We expect our products to be the very best you've experienced, in form and function.
We stand by our mission to continuously invest in our design and production capabilities. Our state-of-the-art equipment allows for fast production and short delivery schedules. Speaking of delivery…have you spotted the newest addition to our MWD fleet?
Showroom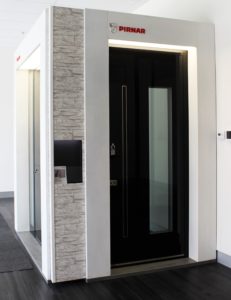 Our windows and doors are designed to be appreciated up close. Test out our fully automated 4550 series Vari-Slide™ door for yourself, as well as the signature 4500 series sliding glass door.
Interested in Pirnar doors?  Our display features two Ultimum models, one of which boasts a hidden fingerprint scanner.
As always, walk-ins welcome.