One of the virtues that makes Monumental Windows and Doors unique is the special relationship we've developed with each of our dealers, who can all help customers find just what they're looking for. To get a glimpse into the construction process, we spoke with Jeff Jensen from Jensen Door Systems—a door manufacturer in southern California which recently expanded into selling Monumental Windows and Doors aluminum products.
Jensen Doors is a family-owned business founded in 1986 by two brothers in San Marcos, CA. Custom wooden doors are their specialty but they have recently expanded their reach, adding Monumental's 5000 Series: Sublinear Sliding Door System to their catalog. "Attention to detail is a standard operating procedure for us because we've been doing this for so long," says Jensen. "That's why we immediately clicked with Monumental. They demonstrate the same level of care in their work."
Jensen Door Systems prides themselves on three core fundamental values: high-end products, high-quality solutions, and products manufactured in the USA. Jensen says: "All of our clientele expect supreme services from us. We like to deliver on that. There's not much we haven't seen over the years. We can do just about everything. We just show up and try hard every day."
Their distinct, highly customizable pieces range from the best insulated front doors to french doors, counter tops, gates, shutters, sliding doors, and more. Their custom carvings are done by hand, each one unique to the client's request.
Luxury at The Madison Club
A recent Jensen Doors project in Coachella Valley's Madison Club included a 5000 Series Sublinear Sliding Door System. Take a look at the stellar views, all seen past the vanishing aluminum window frames as they disappear into the walls.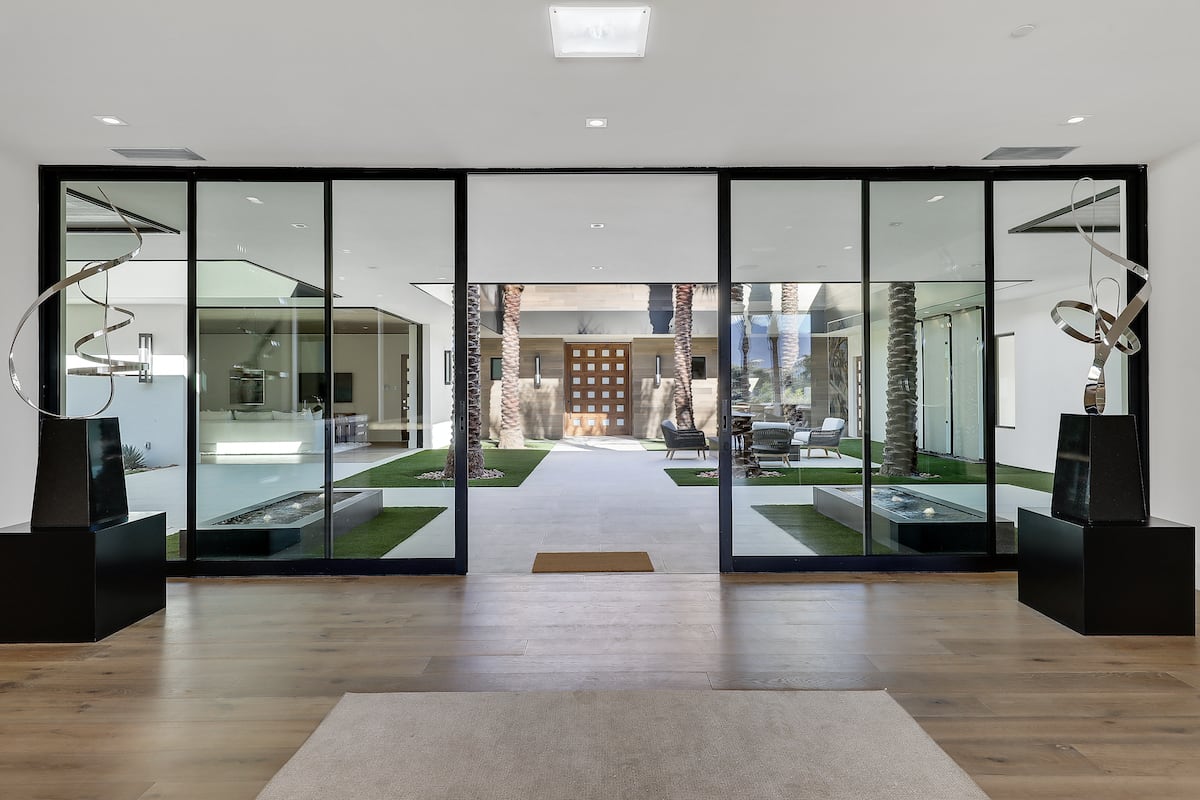 Ocean Views at The Strand at Headland
The Strand at Headland is another breathtaking Jensen Doors project that featured our 4550 Vari-Slide Glass Door System. This series is specially designed for telescoping multiple large panels. It is designed with options for pocketing and stacking. This particular home has a bedroom balcony that opens right up to the beach! The 4550 Vari-Slide's unique configuration made it possible to implement multiple window panels in order to fit the entire span of the wall.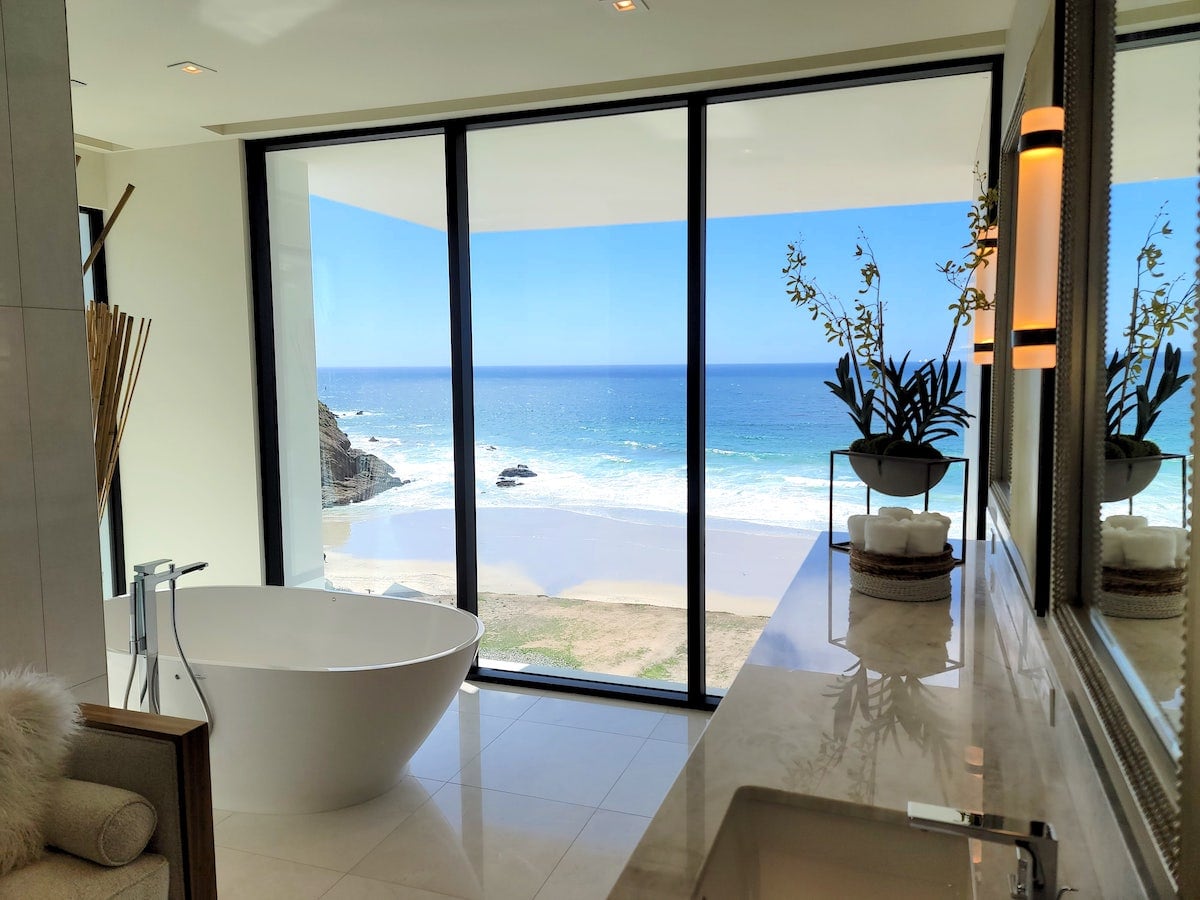 Wood vs. Aluminum Windows
Jensen Doors is a company that appreciates the energy-efficient benefits associated with using aluminum on these energy efficient sliding glass doors. Working with aluminum-based products is relatively new for a company like Jensen Doors, which excels at traditional woodworking. When asked about the journey involved in adapting to the new material form, Jenson states: "Well, we're wood guys. It's very unusual for us to deal with aluminum. It's like oil and water. They don't mix. We were unsure. I kind of saw that things were shifting to a more modern look. I realized that aluminum was the future. That's why I was curious, so I jumped in."
Jensen Doors has specialized in making custom wood doors since its conception. It's the reason they rank so high amongst the competition for creating some of the best exterior door materials. After collaborating with an aluminum window manufacturer such as Monumental, Jensen's initial disposition on using aluminum products may have changed for the best—providing Jensen Doors with the opportunity to focus more on flexibility and longevity.
When asked about a quality that makes them stand out, Jensen said: "We can do just just about anything that people ask us to do." As proud partners and colleagues of Jensen Doors, Monumental Windows and Doors can attest to that statement. We both strive to provide the best luxury products without sacrificing quality or care. If you're a homeowner, dealer, or architect interested in collaborating with Monumental and Jensen Doors, contact us here. For more information about some of our latest developments,take a look at our 2021 Brochure.